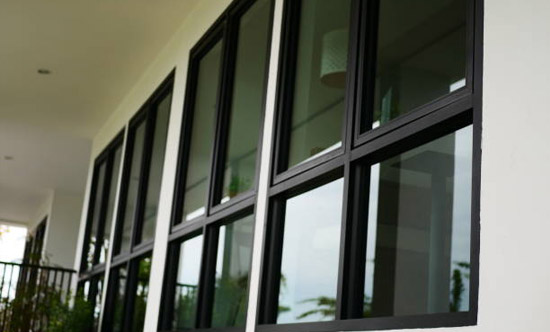 ALUMINUM REPLACEMENT WINDOWS
Suitable for all climates and highly resistant to corrosion, aluminum windows proves to be an elegant choice amongst homeowners. Aluminum windows are slim which allows the glass to look fuller, framing only a small portion, it provides an aesthetic appeal to the whole window.
We not only install residential aluminum windows but also replace them, increasing their life – span. If you are a nature lover and want something eco-friendly for your residence? Aluminum windows are unquestionably the best choice available for you as they are eco-friendly and recyclable.
101 Home Renovation installs only the best aluminum windows for your home, if your aluminum windows need restoration, get in touch with us we'll fix the problems and leave you amazed by the service and final product.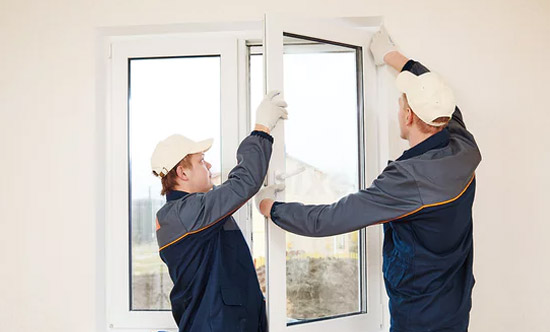 VINYL REPLACEMENT WINDOWS
Installing vinyl windows in your residence has many advantages like they are anti-corrosive, maintenance-free, and does not deteriorate like wood. As vinyl windows have numerous benefits and is extremely durable, it ultimately stands to be the most preferred choice of homeowners across the states.
There are many types of vinyl windows available with us like the vertical slider, casement, awning, and horizontal slider. We don't stop here you can also customize vinyl windows according to your choice and requirements such as vinyl porch windows, storm windows, patio windows, basement windows, clad windows and many more.
Replacing old wood windows with vinyl seems a task? You can reach 101 Home Renovation, our reliable team of skilled professionals will get your work done in no time.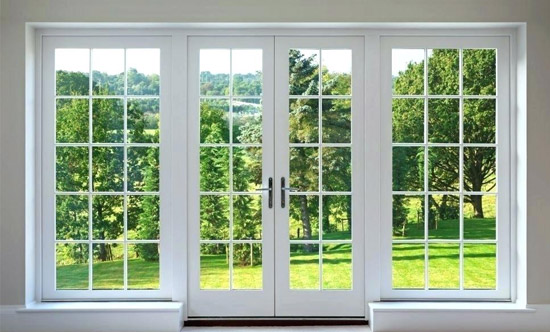 GLASS DOORS
Excellent in aesthetics and being thermally insulated, sliding glass doors also known as patio doors have become the number one preference of many homeowners. Transform your home by replacing the old worn-out door with French patio door for a luxurious look.
Accentuating a home's beauty patio doors prove to be an architectural statement, which allows you to relish your time being inside, while you gaze the beautiful view outdoors. Glass door options are mainly available in three styles – Classic, Contemporary and French. We have access over ten different colors and materials to pick from that is perfect for your home.
If you require a glass door replacement or install brand new patio doors, you can get in touch with us our skilled team of experts will get the work done.
SLIDING GLASS DOORS
What is better than fully-glazed sliding glass doors, which are ideal for patios and backyard that allows daylight to enter the living area- warming up the whole room? You can also install glass doors and give your home a complete makeover.
We have sliding glass door options available in colors like black, white, grey and brown to choose. We also have a wide variety of materials to pick the suitable option for your residence. Our contractors will provide you with excellent service and also design consultations to emphasize your home's beauty. Call us for a sliding glass door replacement or installation.
WINDOW CAPPING
Window capping is a great way to protect your home from rainwater seepage and a useful solution to save some dollars from wear and tear of windows. The process of capping includes the application of aluminum and vinyl sheets that are cut and molded with a trim brake (a tool), to fix above the exterior wood edge of the residence.
The process of capping windows is essential as it safeguards the external surface of the windows. There are mainly two types of capping namely vinyl brick-mold and aluminum capping. The capping comes in a variety of colors the most popular color options are white, black and grey. We comprise a team of professionals that will make your window capping look seamless.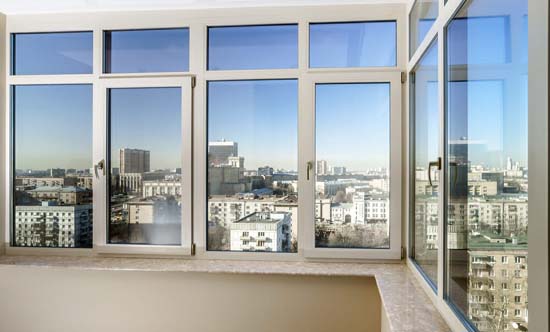 FIBERGLASS WINDOWS
Many homeowners are choosing fiberglass windows over the wooden ones as it is more cost efficient and has structural benefits to it. Being one of the strongest and durable materials available it is also energy efficient. Fiberglass is also resilient to denting and corrosion.
Fiberglass window frames are available with us in various types namely picture, casement, triple pane, fixed sash, horizontal slider, and awning windows – you can choose the ideal option that satiates your requirement.
Our proficient team will help you for all kinds of services related to fiberglass replacement windows. Additionally our team will also provide complete assistance regarding all restoration services.
WINDOWS & GLASS DOORS INSTALLATION NEW YORK
Doors are available in multiple finishes and materials, but as we have evolved in a futuristic era, the preferences change accordingly. 101 Home Renovation comprises several types of glass doors like sliding glass doors, folding glass doors, frameless glass doors and many more, where you can choose your favorite from the extensive collection.
Windows and doors are an integral part of a residence, as doors are the way to entrances and exits, windows are the source of ventilation that also provides light and warmth, eventually protecting us from natural calamities.
Windows come in multiple materials and sizes you can even make custom windows if you require them to be in a specific shape or size. Glass French doors have become the most preferred choice of many homeowners, as they have an aesthetic appeal to them as it entices buyers. Installing windows can be a tedious task, if you need a window replacement or installation service, you can get in touch with us and get the repairs done.