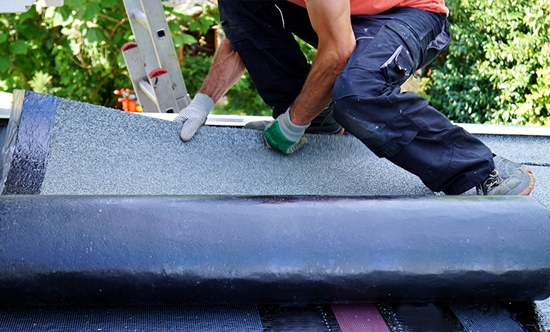 RUBBER FLAT ROOF
A rubber flat roof is the most common and cost efficient for flat roof residential homes. Rubber flat roof is a durable roofing material and it can withstand harsh weather conditions and offers guaranteed longevity and easy maintenance. Rubber flat roof is easy to repair but it requires professional help to avoid any further damage.
If you are looking to replace your existing rubber flat roof or you want to install new rubber roof or roof extensions, you can contact 101 Home Renovation. We guarantee our clients with best roofing services and provide a whole range of materials as per their preference. If you see signs of leakage from the ceilings you can get in touch with us. Call us today for a design consultation and free estimate.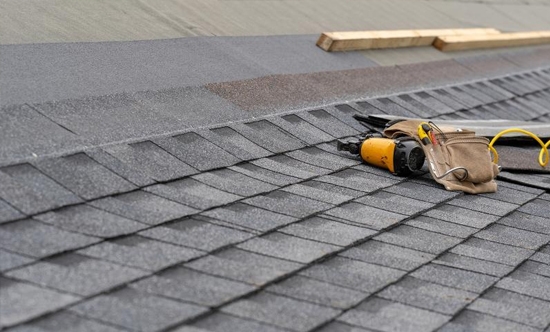 SHINGLE ROOF
Installing shingle roofs is an extremely complicated task and needs experienced team of installers. Roof shingles adds class and elegance without giving up attributes like durability and weather resistance. We have a wide array of roof tiles for you to choose and pick the right one for your roof. Asphalt roof shingles is the most versatile option for homeowners, being resilient and durable it also enhances the aesthetics.
If you want to repair chipped roof shingles, it requires precision while installation and we at 101 Home Renovation does it with utter care. We have a wide range of materials like asphalt, shake, fibreglass shingles and slate. Call us today for a free estimate and design consultation.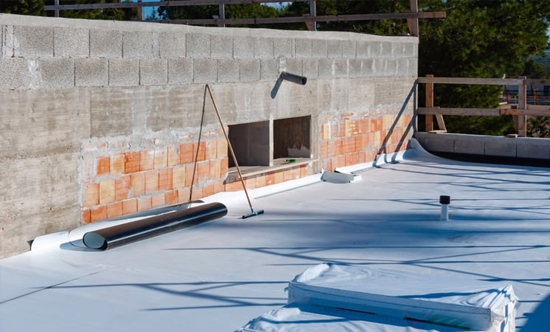 THERMOPLASTIC POLYOLEFIN – TPO ROOFING
TPO roof also known as (Thermoplastic Polyolefin) is a single ply reflective roofing membrane made from ethylene propylene rubber, mostly used in commercial roofing. TPO is proven to be an eco-friendly material and additionally providing weather resistance. The roofing material is easy to install and also provides 3X strength more than any other material.
If you want to install TPO roof or repair already installed roof you can get in touch with 101 Home Renovation and we will provide you with a range of roofing solutions. From being durable to cost efficient, TPO is the choicest option for you. Contact us today to get a free estimate and design consultation.
EPDM ROOFING
EPDM also known as (Ethylene Propylene Diene Terpolymer) is usually done on low slope buildings. The roof material comes in a variety of thicknesses and widths mostly available in black and white color. The perks of installing an EDPM roof is that it is long-lasting, fire-resistant and can withstand hailstones. It is a much affordable option in comparison with other roofing materials. Being 100% recyclable it requires hardly any care and maintenance.
If you want to opt for EPDM roofing service get in touch with us, our highly skilled crew will help you install the roof with extreme care and zero glitch. At 101 Home Renovation we make sure the project is completed on time and the details of the project are given to the client before we start with the process. Call us today for a free estimate.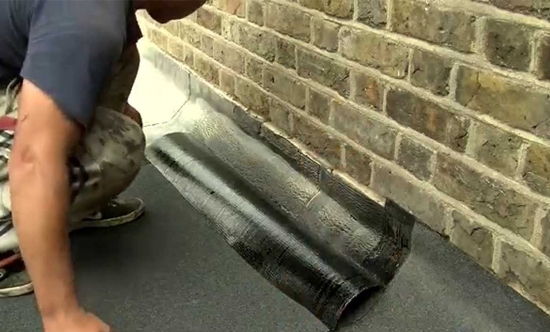 ROOF FLASHING
Roof flashing refers to a water resistant material used in the seam of roofs and used around critical areas of the roof like chimneys, valleys and edges to protect it from water leakages. It protects the roof from water leakage, seepage and damaging the walls. The flashing is usually done with galvanized steel but it can be done in other various materials like cement, tar, zinc alloy, and copper. Flashing is the best way to avoid moisture penetration and avoid mold damage.
Installing roof flashing is a tremendously tricky job and should be left on professionals who can do it with precision. Our expert project managers design a wireframe of the project for customers and explain it to them before proceeding with the project. Call us today for roof flashing repair services and also get free estimates.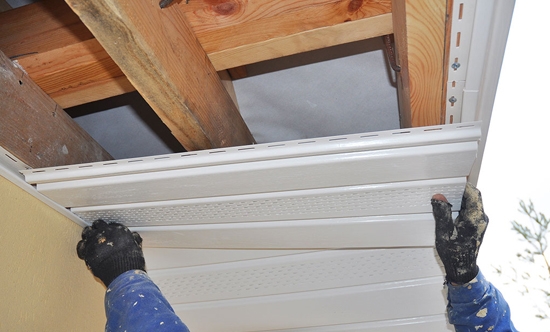 SOFFIT INSTALLATION
Soffit serves the purpose of aesthetics as well as it also lends to the functional aspects of house structure. It helps in improving the lifespan and integrity of the buildings structures and protect rafters. If you see leaking gutters or rotting and sagging roof ends it might be a sign to repair soffit. We offer soffit in variety of designs and colors which makes the façade of your home attractive.
Installing soffit can definitely help extend the life of your home. At 101 Home Renovation we do soffit installation and repair with great care without damaging the existing structure. Contact us today to get your free estimate and design consultation.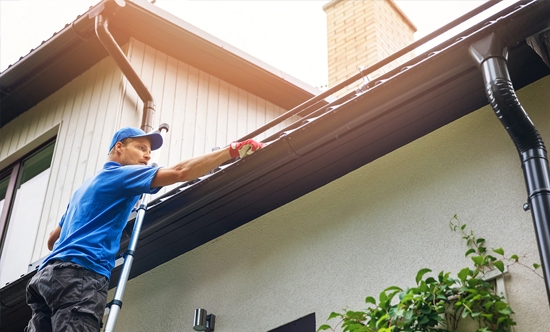 GUTTERS
Clogged drains can create water leakage and damage your home, in order to tackle that; repairing and maintaining your house gutters is the best way to save some funds rather than spending a lot when the damage has taken place. Gutter replacement or gutter repair isn't the most exciting renovation subject but certainly the most significant component of the exterior of the house.
Our team consists of extremely skilled professionals that carry an inspection of your drains. Rain gutter plays an essential role in the exterior of your home as it takes care of the rainwater drainage. Our experts will analyze the rain gutter problems and work carefully so that no exterior surfaces are damaged. Get in touch with us and de-clog your drains today.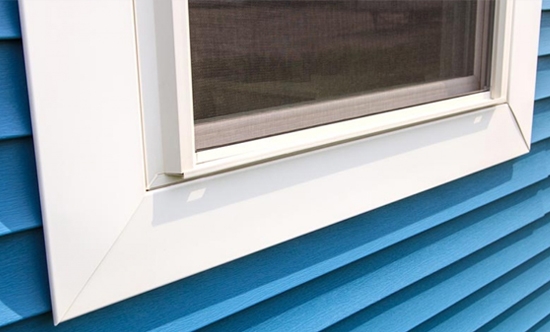 CAPPING
Trim cap is an exterior finish technique that protects your home which makes it temperature efficient and also prevents water and moisture from seeping in your home. If you do not want to paint your exteriors then trim capping is a reliable and durable option for you, which can be performed with other home improvement projects like soffit, new siding or fascia repair.
Capping comes in a variety of colors; the most popular color options are white, black, brown and grey. Materials like aluminum trim capping, vinyl capping, and exterior wood trim are some of the most used options. Capping can be done on garage doors, patio doors, windows, rake trim, and fascia boards and as it does not require sanding or painting. It stands to be a permanent solution to maintain your home's exterior curb appeal.
PROFESSIONAL ROOFING SERVICES NEW YORK
Roofing is a very important aspect of any house or commercial sector, and to do it right you need professional aid. 101 Home Renovation provides with complete roofing solutions to our clients at best cost. We have a wide range of roofing services and materials available with us to suit your different requirement.
Our project manager provides the clients with a full-fledged plan of the project before starting the process. We make sure we explain the project to our clients to make the process glitch-free. Our efficient crew makes sure the work is done by the estimated finishing date with precision and finesse. For roofing installation services call us today and get your free estimate and design consultation.